Runecasting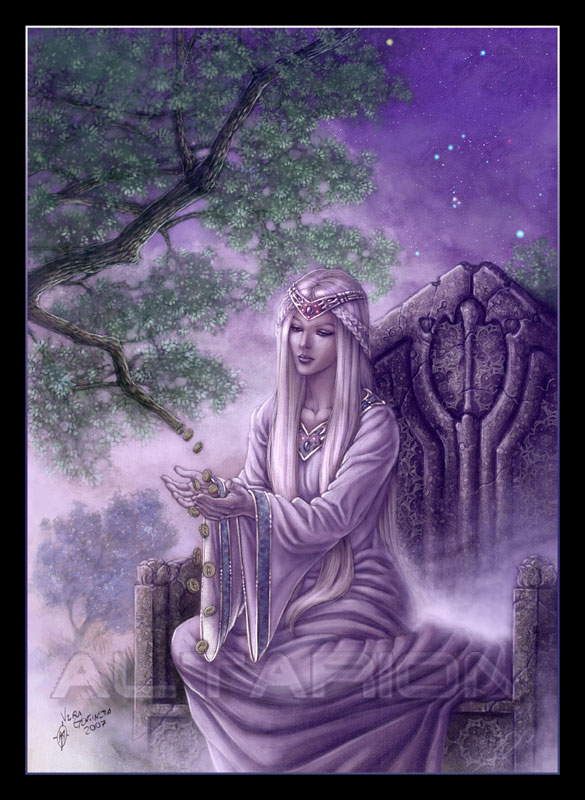 This painting is my entry for an art contest by dAPagan. Reference stock from mizzd-stock and Pumpkin-Stock, Orion constellation was taken from a Hubble Telescope photo, all the rest came from my imagination.
The painting represents Norse Goddess Frigg casting runes to know the future. The slicing branch took part in a dream I had about runes. I used many custom brushes for this image. © Vera Gentinetta.
Illustrazione per un concorso artistico di dAPagan. Modelle mizzd-stock e Pumpkin-Stock, la costellazione di Orione è tratta da una foto del telescopio spaziale Hubble, tutto il resto viene dalla mia immaginazione.
Il dipinto rappresenta la dea nordica Frigg mentre legge il fato nelle rune. Il ramo sezionato su cui sono incise le rune viene da un mio sogno. I vari pennelli personalizzati usati in quest'immagine sono di mia creazione. © Vera Gentinetta.