Zaleeya Dalmar Labaan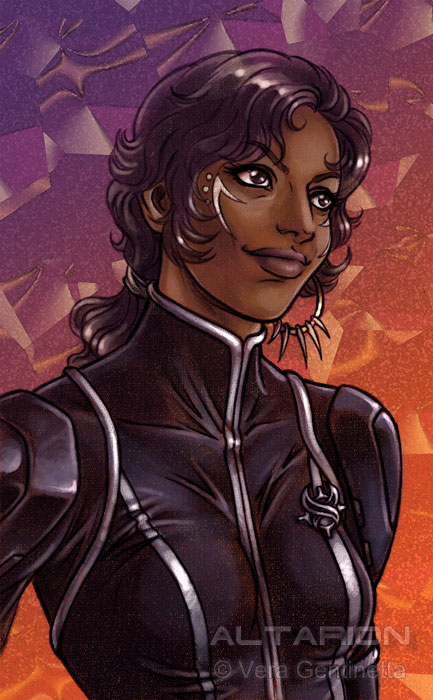 Zaleeya is a mercenary of the Schwarze Ritter team. She's of Somali origin and likes vaguely ethnic tattoos and trinkets. Drawing and digital colors by Vera Gentinetta.
Zaleeya fa parte della compagnia mercenaria Schwarze Ritter. È di origini africane, somala per la precisione, e ama i tatuaggi e la bigiotteria vagamente etnica. Disegno e colorazione digitale © Vera Gentinetta.